The 21st Century Students project has identified key findings in relation to Industry 4.0 readiness across Europe. Partners have surveyed 120 stakeholders from Croatia, Germany, Greece, Spain, Romania and the United Kingdom. With 78% of stakeholders identifying a skills shortage, it is clear that change is needed. Research demonstrates that education institutions need to adopt effective skills anticipation systems, providing accurate and real-time labour market intelligence on STEM related jobs. It will be of no surprise that some of the new job areas identified as a result of the skills shortage are Artificial Intelligence, Robotics Engineers, Data Scientists, App Developers and Cybersecurity.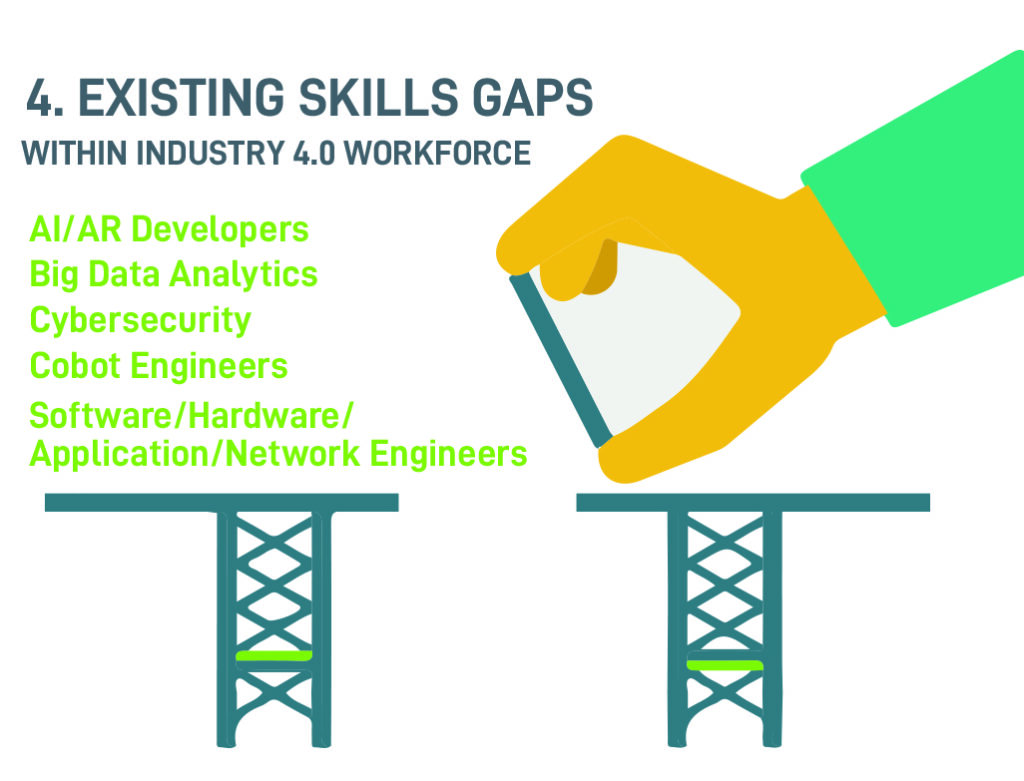 To address the skills gap, strategies need to be implemented by vocational educational training providers. Suggestions have been provided by organisations, employers and educators across Europe, these include demand led skills development, innovative learning methods, co-creation of curricula, better quality of trainers, improved financial resources and state of the art IoT resources. Not only does our education systems need to put strategies in place, organisations also need improve systems to shape demand-led skills development, organisations must be more proactive in this process by articulating and communicating their current and future skills needs to providers.
In addition to the technical skills required to thrive in this new working environment, people will need to develop new intersectional skills to be applied to the 4.0 manufacturing sector broadly, called 'meta skills'. Meta skills are considered to be timeless and of a higher order, demonstrating adaptability and transferability.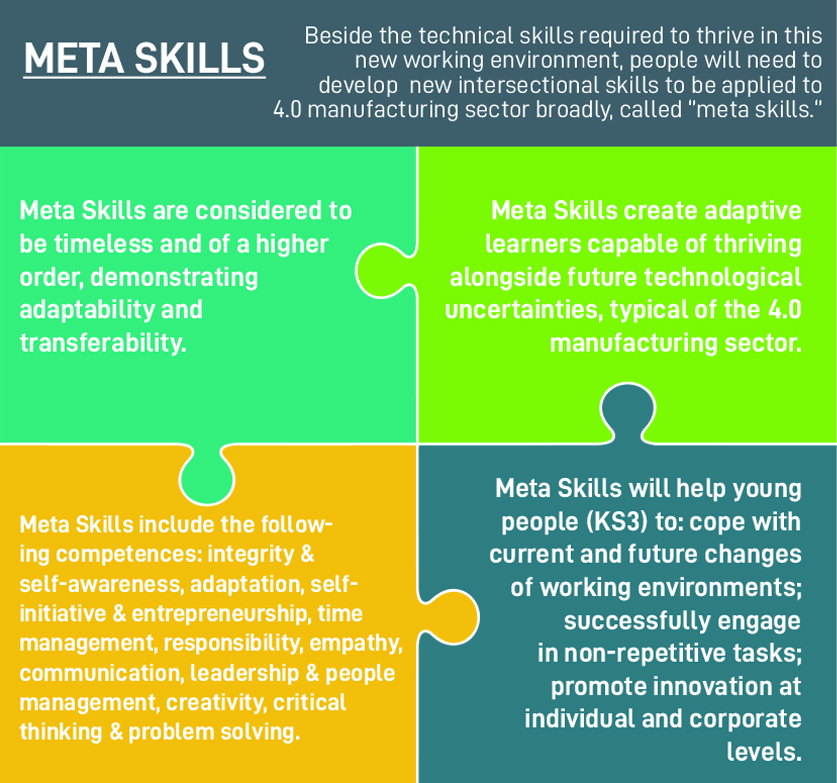 In response to the findings the project consortium are developing informal learning resources related to Digital Design, Digital Manufacturing and Manufacturing Automation for 11-14 year olds. With exciting developments in 3D printing technologies, robotics and artificial intelligence, keep an eye out for the open source learning materials coming soon.